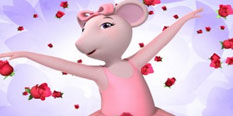 Angelina Ballerina Games
🤔 What are Angelina Ballerina Games?
Only on our website you can now find and play the most amazing Angelina Ballerina Games, where this mouse dancer is about to introduce you to a whole lot of fun and educational activities to keep you entertained and learning all the time!
📂 Related Categories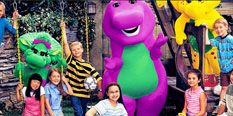 Barney and Friends
Angelina Ballerina Games
If you are on the page of Angelina Ballerina Games, which is the page you are on right now, then you are about to step into a whole new world of fun, with this being one of the best categories of games for girls we've recently brought over for our visitors, based around the franchise with the same name, which started as a series of children's book, and it has now developed further into toys, animated television series, and as you can see, online games, so no matter what kind of media had been your introduction to Angelina Ballerina, we're highly positive that you will love all that this friv category has to offer since there is honestly no better place at the moment for anyone to play games with Angelina Ballerina. Of course, there is a chance that you are not at all familiar with this franchise, and precisely for that reason, you would want to know more about this world, so we are now going to give you a quick introduction into the world of this character, the stories revolving around her, and then we also tell you what types of awesome friv Angelina Ballerina Games are going to be made available to you, and after reading about all this, there is no way at all that you will not start playing the games right away, and seeing how fun and awesome they are by yourself! Angelina Mouseling is the main character's name, who is a young mouse girl whose main interest in life is that of ballet, as she loves dancing this type of art form, and we see her daily adventures into the world of ballet dancing, while also how she interacts with the family and friends that she also loves a great deal. Angelina always wears her pink tutu, has a strong character and lots of confidence, and is always curious to learn more about the world around her. Other characters include Miss Lily, her dance teacher, Alice, not only her best friend, but a very good gymnast, William, a boy in the class who has a crush on Angelina, and plenty more, as new characters and new things to do are discovered in each new episodes, with no boredom setting in, ever! Like most other shows for young children, this one is also both fun, entertaining, as well as educational, so it is recommended to children of all ages, and while ballet is something primarily associated with girls, we invite boys to also watch the show, or play Angelina Ballerina Games, since they don't depend on one gender or another. There will be memory games, sorting games, coloring games, skill games, and puzzle games, all of which will improve the children's abilities in different ways, so they are highly recommended! Will you step into this world of fun as well, and see for yourself why it matters? We hope you do it right now and here, and we hope to see you playing even more great games in addition to the Angelina Ballerina Games of this page, since our website currently brings you a whole lot of games like nowhere else, so that you and your friends can have fun for ages!