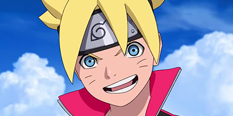 Boruto Games
🤔 What are Boruto Games?
If you love all things Naruto, then you have to start playing the wonderful Boruto Games that our website offers you here, on this page!
Boruto Games
Next on Friv Games Today we have prepared for you a very special game category, which is this one, entitled Boruto Games, which is one of the most interesting categories that we have to offer you! That is because the Boruto Games category is esentially a Naruto Games category, that focuses on none other than Naruto's son, Boruto, that you could see in 2015 in the animated feature film, Boruto: Naruto the Movie, which aired in Japan but also in the United States. While the Naruto Shippuuden anime series has not finished airing yet, the manga that it is based upon ended in 2015, and this film is a continuation of the manga, showing our favorite characters many years after the end of the manga. In this film, Naruto is finally the Hokage of Konoha, but as you may have guessed already, the film focuses on his child, Boruto, who is a kid that is very wild, just like his father in his youth, who is upset that his father is more preoccupied with his job as Hokage than his own family. Boruto is the son of Naruto and his wife Hinata, and he has a little sister called Himawari Uzumaki. He is part of an elite team of genin trained by Sarutobi Konohamaru, who you already know well from the original series, together with Sarada Uchia, the daughter of Sakura and Sasuke. She and Boruto are rivals, and often scholds Boruto to take his training seriously. In this film, Boruto seeks the help of Naruto's best friend and rival, Sasuke, to train him in order to become strong enough to defeat his father. So, Sasuke takes Boruto under his wing. There are many more events that take part in this film, but we don't want to spoil it for you, but encourage you to see it for yourself. Because the Naruto manga has ended, and the anime will end soon, we are very happy that there is a continuation of the series, so that we can follow up on our favorite characters, and also watch the adventures of the new generation of ninjas. Starting in May, there will be a Boruto spin-off manga series in Shoen Jump, which we are sure will definitely be read by many children all around the world, and we hope that one day, we will also see it animated. Until then, on our website you have the chance to play some Boruto Games 2016, not many, because it is a very recent animation, but we are sure that the games you will find will be very fun to play. Of course, if we see that you like playing Boruto Games online, then for sure, one day, we will also create the Naruto Games category, where there will be a lot more interesting games waiting for you. Until then, we wish you good luck at playing the best Boruto Games, only here, on Friv Games Today, the best online games website ever!