Caillou Games
🤔 What are Caillou Games?
If it's amazing Caillou Games that you were looking for, then you get them right here, but if you didn't come here specifically looking for these games, you should still stick around, because we guarantee you that once you start playing our Caillou Games, you won't want to stop, as they are that much fun!
📂 Related Categories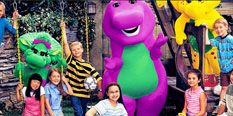 Barney and Friends
Caillou Games
Our team here at GamesZap.com is dedicated towards bringing you all as much wonderful content as possible, which is why we are doing our best in order to create one awesome category of games after the other, so that is the reason why right now you get the chance to discover the Caillou Games category, which is one of the latest ones we have added on our website, which we are certain you are going to love very much, since we know the show that the category is based upon is a real classic, and we have also played all of these Caillou Games before adding them, so we know really well how they work and how awesome they are, so have no worries at all, because you are in for a treat. We are trying to make the categories on our website as diverse as possible, so we had to add this category, since it's games are all pretty unique, and they cater to boys and girls from all over the world. There is simply no way for you not to have fun playing Caillou Games on our website, trust us on that! The fact that this show has started airing back in 1997 means that over these 20 years, this show has been on re-run for many times, meaning there must be children of all sorts of ages curious about the games, as there might be even parents whose children are now playing the games, so they share in common that they have both seen the show, which we believe to be something wonderful. It is only wonderful shows that have the opportunity to be on air for so many years down the line, and if a show manages to do that, that can only mean that it is doing very well, and it is a quality show. That also means that games based on it are also of high-quality, and they can be enjoyed by those who play them. If by any chance you now find yourself on the page of the Caillou Games category, which is this page, obviously, but you didn't come here intentionally, but rather stumbled upon this series of games or something like that, then you might not know about the show, it's characters, and you might also not be 100 per cent sure that you want to give these games a chance. Well, we certainly believe that you should, and we are going to try our best to prove that by giving you a lot of information about the show, it's characters, and of course, about the games based on it in this next part of the description, and we are sure that after reading it, the first thing you will want to do is going to be to start playing Caillou Games as soon as possible, and have a really wonderful time with them. Caillou is the name of the main character, whose adventures we follow in this show, who lives in a blue house together with his father, mother, and his young sister named Rosie. Together they go on all sorts of adventures, and imagination plays a really big part in each episode of the show. One unique thing about the show which has made it so well-received is that in addition to classic animation, it also mixes in things like puppets, or videos of real-life kids doing all sorts of fun stuff. Caillou is a boy who really likes vehicles, but not usual ones, but airplanes, or rocket ships. He also loves his teddy bear Teddy and his stuffed dinosaur Rex, and he has a pet cat which he cares for, called Gilbert. Well, if you thought that reading about the show and it's characters was interesting, then get ready, because we are now going to get into what kinds of Caillou Games you will be able to play on our website, which we are sure you will find just delightful. You are going to play bowling, learn about stars, solve puzzles, play spelling games, color, play memory games, do some gardening, build stuff, or even cook, and all of these things are going to provide you with a lot of joy, for certain, so we hope that you will not miss this opportunity to play these games. Doesn't all this sound just wonderful? Of course it does, so right now we invite all of you to start playing Caillou Games right now, because there is absolutely no reason for you to wait around, because your world is going to get a lot bigger once you start playing these games on our website, so start doing it right now, and let the fun time begin! Also, don't forget to also tell all of your friends about these games, because they shouldn't miss out on the fun either!