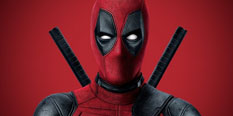 Deadpool Games
🤔 What are Deadpool Games?
We are proudly presenting to you all right now our category of Deadpool Games, a category of Marvel Games and Super Heroes Games which we are sure you are going to love, since it is going to have plenty of awesome games for you to play, and the only way for you to see that is true is to check them out, something we recommend you do immediately!
Deadpool Games
We are very happy that right now on our website we are offering you all a category of games like Deadpool Games, which is a brand new category of Marvel Super Heroes Games, which we are positive is going to be beloved by a very large number of our visitors, since these Marvel Games and Super Heroes Games have always been very well received, especially these past couple of years, when super heroes have become all the rage, and these movies are the biggest movies at the box-office, with more and more people coming to see them every year. It is great to be a super hero fan, and that does not apply just to the movies and television shows that exist, but it also applies to the world of online gaming, as there are now more than ever games based on these characters, games that we hope to have on our website as well, since we want you to have the best possible content here. That is why we decided on creating a category of Deadpool Games. As you probably know, Deadpool 2 has just been released in theaters and was the most watched movie over the weekend, beating all of its competition, so we thought that this would be the best time for us to create this category, and bring you games with this character, since there are going to be lots of people who will try them out. Now, we know for a fact that when it comes to comic book characters, Deadpool is the most mature one of them all, with his movies all being R-rated, meaning they are for adults and not children, which really fits this character. Now, we understand that, but we still believe that there might be children who did not see the film, but still would give a chance to Deadpool Games, since they are super heroes games. Now, if you already are familiar with this character, waste no time at all, and start playing the games on this page immediately. For the rest of you, who are not that familiar with him, reading this next part of the description will be helpful, since we are going to tell you who Deadpool is, and after that we are also going to tell you what free online Deadpool Games you will be able to find and play on this page, and surely you are going to be satisfied! Well, Deadpool is the hero name of Wade Wilson, an assassin who has become a super hero, only not a hero like most of them. That is because he has no problem at all in killing his enemies, unlike most heroes who simply knock them out or take them to jail. No, Deadpool will destroy anyone who stands in his way! He is experienced with guns, swords, and martial arts, and he is at the top of his game. He has the power to regenerate, so no matter what happens to him, like getting shot, getting cut, it does not matter, as he is immortal and cannot die. His body is always regenerating its cells, but because of that he also looks horrible, with that being the reason for his costume and alter-ego. He is not a pretty face, that is for sure. Another aspect of this super hero that has made him so popular is that he is a really funny one, always ready to crack jokes, verbal and practical ones, and can sometimes even get on the nerves of people. Not only that, but he knows that he is a comic book or movie character, as he often adresses the audience directly, telling them all sorts of things, and has references to things in our real world. It is very often that Deadpool breaks the fourth wall. He interacts a lot with the X-men and the Avengers, mainly Wolverin and Spider-Man, and has his own team as well, known as X-Force, which was present in his latest live-action film, and for which there is going to be a solo movie as well. Now, surely after reading all of these things about this super hero, you are now curious about what kinds of Deadpool Games we have available. Well, you are going to be able to find and play action games, adventure games, dress up games, coloring games, puzzle games, differences games, memory games, hidden objects games, and more, so certainly you will find games to your liking here. Waste no time at all, give these games a chance right now, and do not hesitate visiting the many other categories that we have on our website, all of which are filled with tremendous games for you, none of them to be missed out. Come daily to our website, if you want to be up to date with the best games on the internet!