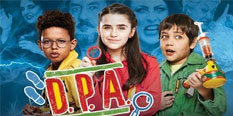 Detetives do Predio Azul Games
🤔 What are Detetives do Predio Azul Games?
Join us right now in the wonderful world of our Detetives do Predio Azul Games, games coming straight from Brazil which we are positive you are going to enjoy a lot, just like it has been the case for us all!
Detetives do Predio Azul Games
We have always considered Friv Games Today to be not just a diverse website, but a global one as well, which is why here you can find games that are based around television shows from all over the world, and we have a feeling that this is one of the biggest reasons why so many children visit us all the time, and why they keep coming back for more new and interesting content. We have seen that we have lots of visitors coming from Brazil, since we already have games based on some of their original shows, so we figured that it would be a great idea if we were to bring you even more such games, so right now we created the category called Detetives do Predio Azul Games, which translates into English as Blue Building Detective Games. This is an original live-action show airing in that country that started way back in 2012, it is still running, and not just that, but there have been multiple films based on it released over time, with another one set to air this year, which can only mean that people love this show, and thus they must want to play online Detetives do Predio Azul Games as well. We have to say we were disappointed when we saw that no other websites out there currently provide these games to their visitors, but at the same time, we were excited to be the first ones since we have always been proud of ourselves of being a step ahead of everyone. Now, if you are already fans of the show, you are here to play the games, so make sure to give them a go right away! For those of you who are reading this article in order to learn more things regarding what the show is about, you only need to read this article to the end, and not only you find out what the show is about and more details on its main characters, but you also get to learn what kinds of Detetives do Predio Azul Games you will be able to find and play here for free! The show follows three best friends who are inseparable, as they get together to play every afternoon after school, only to have the building manager, an evil woman by the name of Leocadia, always getting in their way. That is because she does not know how valuable the children are and their time together because whenever something strange is going on at the Blue Building, the three kids form a detective team and find a solution to any problem that the people there might have. Interesting, right? Do you know what else is interesting? The many varied games that this category has to offer, making it one of our biggest ones, as it includes lots of sports games, adventure games, magic games, puzzle games, action games, detective games online, skill games, animal games, and many more, so we know for a fact that no matter what your tastes in online gaming are, here on this page you will find plenty of great content to enjoy, and even if you have seen the show or not, you will love every minute of every game here. Of course, we realize that the games are in Portuguese, but that should not worry you, since each game on our website has its own article or description, and in that space we will provide you with all the details you need to know on what you do in the game, so after you read it you are going to be able to give every game your best, enjoying it in the best way possible! Now, with this being said, we've told you what we wanted you to know about this page, so now there should be no reasons for you not to give these games a go right now and enjoy them like only here you can. Also, don't keep them to yourselves, but make sure to send friends over to our website, since they might not know how much great content we have for here, and after they discover these and any others of our games, they will be thankful to you for bringing them to such a cool place of fun. Enjoy, and have a great time as always!