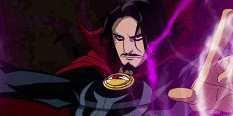 Doctor Strange Games
🤔 What are Doctor Strange Games?
You are invited to play Doctor Strange Games right now, and experience the fun that only Marvel Games can offer, here on our website! Join the Sorcerer Supreme in his adventures filled with magic, action and incredible characters, by playing the great Doctor Strange Games on this page, which we are sure that you will find very fun to play!
Doctor Strange Games
For all the fans of the Marvel Cinematic Universe and of the world of Marvel media in general, our team has decided to add the category known as Doctor Strange Games, which is one of the latest Marvel Games and Super Hero Games categories that we have prepared for you all, knowing that in November of 2016, you are going to see the live-action adaptation of the Doctor Strange comic books on the big screen, and we are sure that you will want to play games based on it afterwards, which is something that you can now do on GamesZap.com, which hopefully will be your number one source for Doctor Strange Games and all kinds of other Marvel Games! While super heroes like Spider-Man, Iron Man, The Hulk, or Captain America are very well known even outside of fans of comic-books, there are plenty of super heroes in the Marvel world that are now familiar to the general public, but should be, as they are great heroes, and Doctor Strange is a super hero which fits this description very well. Of course, with the release of his movie in 2016, we are sure that he is going to become really famous really fast, and he is going to be a fan-favourite! In prepareation for that, we have created the Doctor Strange Games category, where we plan to add as many great games based on the film as possible, but let's not hurry here, and start telling you some things about the film and it's characters, and then continue by telling you what kind of games you can play on this page! Stephen Strange used to be the world's top neuro-surgen, until one day, when a really bad car accident took away his ability to operate, and practically ruined his entire life. The film sees Stephen as he takes a journey of self-healing and finding himself, which brings him into the world of The Ancient One, an ancient wielder of the mystic arts who takes Stephen under her wing, and trains him to become a sorcerer. Thus, a new realm is opened in the world of the Marvel Cinematic Universe, bringing a magical element to the world. In the film, we are going to see the training of this character, and how he becomes the super hero known as Doctor Strange, and besides all of this, he has to defeat a villain who plans to destroy the world as we know it. Well, we are sure that with what you just read, we have got you very interested in this new film, but most importantly, we hope we have convinced you to play the wonderful Doctor Strange Games on this page. For starters, you can check out some really cool puzzle games, or differences games, but that is just the start, as we hope to grow this category even more in the near future, and we are sure that many more interesting and fun games are going to be added in it! What are you waiting for? Start playing Doctor Strange Games right now, only on GamesZap.com!