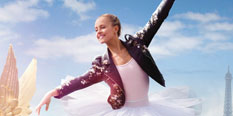 Find Me In Paris Games
🤔 What are Find Me In Paris Games?
Welcome everyone to one of the latest categories of Nick Games we have on our website, the Find Me In Paris Games one, where you are going to be having a really great time with all the games you choose to play from it, whether or not you are fans of the show they are based on it, since we have had a tremendous time playing them as well.
Find Me In Paris Games
Right now on our website we are very happy to be able to get the chance of welcoming you all to the Find Me In Paris Games category of our website, which is one of the latest categories of Nickelodeon Games we are tremendously happy to have created for our website, as it is based upon one of the latest shows on this network, so we are very happy to be the first website to share with you games that are based upon the show. Of course, if you are a long-time visitor, you know very well that we have always worked hard on our content, as we always wanted to stay ahead, so whenever there was a new series, we were always the first ones to share with you games that are based upon it, and that tradition is going to continue for a long time, you can trust us on that! We want to keep being the best website with online games for children world-wide, so we have to keep on doing that to make sure that is the case! Nick is a network that keeps coming out with unique and really fun series for its viewers, and when we saw what a special premise this show had, we knew that it was going to become a hit, and we are sure that the show will stay with us a long time, so new games are going to be brought over here for quite a while. Of course, at the moment of this writing, we are in the beginning stages of the show and category, but in the future we have no doubt at all that this page is going to contain way more games than it has now. If you have already seen the show, you are now on this page for Find Me In Paris Games because you have searched for them and want to play them, so nothing should stand in your way of doing so right now! On the other hand, if there are other reasons you are here, you should stick around, as we are sure you can have a really fun time playing Find Me In Paris Games even if you have not seen the show. If that is the case, worry not, as in this following part of the description we are going to explain what it is you have to do in it, which we are positive is going to help you get more interested in these games, and you will thank us after you are done playing them, surely! We are now going to tell you about the plot of the show, as well as its characters, and when we are done with that we also tell you what kinds of games you will be able to find and play here for free. Lena Grisky is the main character, and a Russian princess, one of the top-students at a Russian ballet school. One day, she happens to fall through a portal which takes her from her time in 1905, way over to the present day, in the 21st century, where she will notice things are quite different. Not just that, but did we mention that she travels to Paris? Yes, the city of love is the setting of this show, and it is a character in itself in this show. In the present day, she meets and befriends Ines, a tell it like it is girl, and they eventually become roommates. Ines is going to be Lena's guide through present day things such as social media, cars, airplanes, our food, or things such as romance, and an adventure is in the works every day around these characters. Interesting, right? Now, the first game that appeared with these characters on the internet is a game called Sky Dive, that belongs in the Infinity Islands Games series, and it is one we hope you are going to check out. When new Find Me In Paris Games are going to appear on the internet, you can be sure that we will be the first to share them with you all! Now that we have told you everything you needed to know regarding the series, nothing should be holding you back from starting to play the games immediately, and have fun like only here is possible. We hope that you do not stop here, though, because in addition to Find Me In Paris Games, our website has hundreds of other amazing categories, and thousands of amazing games you need to play, so keep coming back to our website daily, and be on top with what the latest games are, and you are never going to get bored, that is something we guarantee!