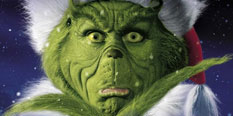 Grinch Games
💡 Play similar online games!
🤔 What are Grinch Games?
Grinch Games is a brand new category of Christmas Games we are delighted we have managed to add on our website, and fill with as many wonderful games as you can see here, so you are invited to check them out right now, and surely you are going to have plenty of fun, just like we have had playing each and every one of them!
📂 Related Categories
Grinch Games
Grinch Games is a brand new category of Christmas Games we are very happy we have managed to create for our website, where we have always been in the pursuit of offering you all the best new games on the internet, and we make new categories as often as possible in order to make that a reality. One thing that we do is be as relevant as possible, which is why we always add games that are suited for that time of the year, and there are lots of holiday-themed games on the internet, so of course, we would create categories for them, and add them to our website, so that you can share in the fun with all of us. Like we said, Grinch Games is a category made for Christmas, with this category having been created right before the holiday so that when the day comes, we will be ready with as many brilliant games as possible.

Christmas is without a doubt one of the most popular if not the most popular holiday in the entire world, and it is a holiday that is very much aimed towards children, which is why there are so many online games that are Christmas-themed, as children have days off from school, and they love to play, both outside, in the snow, but inside as well, with wonderful online games, games which you can now find and play for free on our website. Grinch Games is a secondary category of games, which is going to have all of its games also added into the Christmas Games category, as the two go hand-in-hand, and you might also find the games from this page on many other pages as well, as our website is without a doubt the best-connected one when it comes to games.

As we said, Christmas is an amazing holiday, which almost everyone loves, and when we say almost, that is not an overstatement. Still, there is one person who really hates this holiday, and that is the Grinch, who is not really a person, as he is a spirit creature. The Grinch is tall, green, and hates Christmas, and everything that goes along with it. He makes it his mission to ruin the holiday, both for Santa Claus, his family, and his workers, but for children all over the world. He has been a popular character in media about Christmas, with him coming from folk stories, just like Santa, as his natural enemy. In recent years, the character became more and more popular, and we have no doubt at all that probably all of you are familiar with him. If you were not, well, at least you could read the previous lines and learn about him, which is going to make you even more prepared to play the games.

Of course, we believe that you can easily play Grinch Games even without knowing anything about this character, since the games are easy to understand, easy to play, and lots of fun. Because you must be curious about what kinds of Grinch Games online you will find on this page, we are going to use the next part of this description to tell you about them. One thing is certain, if you were not already convinced that you wanted to play these games, after reading this description, you will surely intend to do so immediately, and that is going to be for the better of everyone, without a doubt. You are going to find shooting games and skill games, dress up games, coloring games, puzzle games, hidden objects games, memory games, and many other kinds of games so that everyone is going to be able to find something to their liking on this page, which is our aim with all of our categories, and all of the time we have succeeded. One thing we recommend you do is to browse this page, find a game that you find appealing, and try it, and we are sure that after giving it a try you will see that it was worth your time, and you will want to keep on playing even more awesome games from the same category, and you will get to find plenty more, guaranteed! With that being said, the information that we wanted to relay to you about our category of Grinch Games has been said, so we can now invite you once more to start these games, and surely you are going to have a brilliant time from beginning to end.

Not only that, but we also invite you to check out the many other categories available on our website, and come here daily, because we have tens of new games every day, so you are surely going to find something you like daily, which means you will have fun all the time!