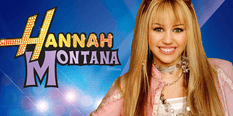 Hannah Montana Games
🤔 What are Hannah Montana Games?
On our website, right on this page, you have the chance to find the most amazing Hannah Montana Games on the internet, which we invite to check out right now, you won't regret it! Whether you want to dress up Hannah, do her make-up, sing, dance, or many other things, they will all be possible, right on this page, so let the fun begin!
Hannah Montana Games
Well, while our website is trying really hard to be up to date with all the latest shows that start, so that we have games for them, we also know of all the really popular shows that are not in production any more, but are still aired on networks in re-runs, and are still enjoyed by countless of children and teenagers all over the world. One thing is certain, even after years since Hannah Montana has stopped airing, this show remains as popular as ever, as it is still aired on Disney Channel all over the world. Even in the US, it has been announced that in December there is going to be a Hannah Montana marathon, so we knew that this means that we had to create the Hannah Montana Games category as soon as possible, because once again, Hannah Montana Games are going to be searched for on the internet by an amazing number of people, and we want to be able to provide fans with that they desire, so that on our website they can always have a really fun time, like you do with any games that we add, no matter what category they belong to. Of course, over time, it has been proved that Disney Channel Games are more popular than most of the other ones, so since this show was aired on this channel, and it was so popular, we have put all our faith into the Hannah Montana Games category. This amazing show started in 2006, and finished in 2011, after four seasons and 98 episodes, several movies, and many albums with music from the show having been released in that time. The show became one of the biggest hits ever, as any girl and boy knew of Hannah Montana, and merchendise with this propriety was being sold everywhere, and on everything, from backpacs, to pencils, notebooks, toys, clothes, and so much more. In these five years, Hannah Montana was everywhere, so it is no wonder that the show has made Miley Cyrus one of the most well-known singers in the entire world. After the end of the show, Miley changed her look, her music, and her image drastically, but the episodes from her time as Hannah Montana still remain, and we can always watch them when we want to remember those good times. Of course, another way to do that, and one more fun we would argue, would be to play online Hannah Montana Games, which we now offer on our website, and recommend to all of you. We are sure that you also want to get the best of both world, so by playing these games, you will get the chance to step into the shoes of this pop sensation, Hannah Montana, and do so many things with her, that we are sure you will never get bored playing the games from this category. Now, for those of you who are maybe very young, so you don't really know what all the fuss is about, we have written this description, where, in the following lines, we are going to provide you wit the information that you would need to know about the show, and also, later on, about the really wonderful Hannah Montana Games we provide, because we know that that is the main reason you are on this page, to find and play really amazing games. Well, in the show, Miley Cyrus is a regular girl by night, living with her father and brother, having fun with her best friend, and dealing with love, homework, school, and all sorts of other things that teenagers have to deal with. Well, she is not that regular though, because Miley has another thing on her plate, a hidden secret, which is that she is also Hannah Montana, one of the biggest pop-stars on the planet. She puts on a blonde wig and changes her look completely in order to become this singer. By doing so, she gets to have the best of both worlds, as she can live a regular life, but also do what she loves, which is singing and making people happy. There are so many adventures that Miley and her friends have, that we couldn't even imagine where we could begin. Still, that is not so important, as we are now going to shift our focus over to the Hannah Montana Games on our website. Since it is a category aimed towards girls, it will feature many dress up games, singing games, dancing games, haircuts games, make-up games, and so much more. Browse the Hannah Montana Games category right now, select a game you find interesting, and let the fun begin! Remember to tell your friends that on our website they can find the best Hannah Montana Games online, so that they can also join the fun!