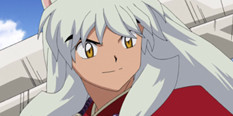 Inuyasha Games
🤔 What are Inuyasha Games?
We are very happy to be able to provide you all with Inuyasha Games, which is one of the first categories of Anime Games on our website, and not the last, for sure! We have gathered all the Inuyasha Games out there on this one page, so start playing them, and have a lot of fun on our website!
Inuyasha Games
Once again, we are diversifying the content on our website, because now you get to find the Inuyasha Games category, which is one of the newest categories of Anime Games we have created for our website, with an Anime Games category to be soon created, in which we plan to add all of the games that are based upon animated shows from Japan. What are anime? Well, anime are basically animated shows, only they are from Japan, so they are pretty different than the ones that western audiences are used to. They are more stylized, and they often have series that are aimed towards adults, so they are not necessarily for children. Starting with the nineties, anime and manga, which are comic books from Japan which are usually adapted into anime, have become more and more popular over the world, with it now being a world-wide phenomenon, as we even have live action films that are now adapted from anime. One of the animations that was really popular with Western audiences when it was airing was this one, Inuyasha, which is a wonderful blend of action, adventure, and romance as well, it being really different than many other anime that you have seen over the years, without a doubt. Of course, if you were growing up during the nineties or the beginnings of the 2000's, then you have probably caught this show on television. If you are younger, then you have probably found it online, which is the way that most anime are consumed by people outside of Japan. Of course, you might not have ever heard or seen this show, so you find yourself on this page of Inuyasha Games out of curiosity, and not knowing anything about it. Even better, since that means that you have found something fresh and new, which we have no doubt at all that you will enjoy very much. Of course, you can play Inuyasha Games on our website without knowing anything about the show or it's characters, since the games are pretty straightforward, and they all are explained in their description. But, if you are curious, and want to learn more about this Inuyasha Games and what has inspired it's creation, then all you have to do is keep reading this description, after which, you will definitely want to jump at the chance to start playing the games and have a lot of fun. We are going to start with the premise of the show, tell you something about the two main characters, and finish with telling you what sorts of Inuyasha Games you will be able to find and play on our website, which we are sure you will enjoy very much. Kagome Higurashi is the main character, her being a 15 year old girl from Tokyo, who ends up in a well, which transports her into a different period, where she meets Inuyasha, a half-demon dog. Kagome has a precious jewel, which grants immense powers, which she shatters all around the world when she is attacked by a monster from that era, so she and Inuyasha have to travel and find it, before the evil and powerful demon called Naraku finds them. Like with all adventure anime, along the way they gain more friends to help them in their journey, but also, a lot of foes whom they have to defeat to move along, and accomplish their goal. Also, a romance between Inuyasha and Kagome develops over time, which is one of the main aspects of the show. A really interesting show, don't you think? Well, the fact that there have been two anime series created to complete the story, four feature films, different video games, and all sorts of original animations, it is no wonder that other people have found this series amazing, which also lead to the creation of online Inuyasha Games, which you can now play on our website for free, and have a lot of fun doing so. Besides some action games, the category is also going to include some really nice dress up games, where you dress up either of the two main characters, or you can even create your own character by mixing them up. Whichever game you choose to play from this page, we have no doubt at all that you will enjoy it, and then end up playing all of the other games we have added here. Well, we have finished telling you all that we had planned to tell you about this category, which means that now is the time for you all to start playing Inuyasha Games on our website, and have a really tremendous time, which we have no doubt you will have, not only with this category, but with whichever game from our website you choose to play.