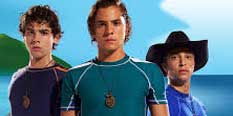 Juacas Games
🤔 What are Juacas Games?
Juacas Games, or Juacas Jogos, or Juacas Juegos is a brand new category of Disney Channel Games created for our website, where our administrative team guarantees that you are going to have a tremendous time, like it is the case with these kinds of games always on our website, the best one out there!
Juacas Games
Welcome to the Juacas Games/ Juacas Juegos/ Juacas Jogos category on our website, which is the newest Disney Channel Games category that we have created for our website, which makes us even more global than before, because this is a series aimed towards visitors from Latin-American countries, and all of the other places where Spanish and Portugese are the primary languages, since this is a show that was created specifically for them, although we have seen a recent trend in these kind of series being eventually dubbed in English and aired in other countries as well, so we have no doubt at all that soon this series is going to make it's way to America and other countries all over the world, and when that time comes, we will have already been prepared with some of the best Juacas Games on the internet, since we are GamesZap.com, where every day you get to find and play the most recent and most awesome games on the internet, and we never disappoint! Live-action telenovelas for teenagers have become pretty popular in recent years, and Disney Channel is one of the main competitors in this area, as they have produced many of these shows and which have been hits, like Violetta or Soy Luna. Something tells us that this one is going to be a world-wide hit as well, as it already is in the countries where it is airing, so why would it not be in other places as well? Like we said in many other descriptions before, we aim for our website to be a globally-inclusive one, which is why we looked towards shows from other countries, which is how we came upon this one, and when we also saw that there are quite a few awesome games based on it available already, we knew we could not waste time in adding them here as well, which is why you are now finding yourself on this page. Now, if you do not belong to a country where this show is currently airing, we invite each and every one of you to continue reading this description, because from the next part of it you are going to find out everything that the show is about, and when we are done with that we are going to tell you what kinds of Juacas Games you can expect to find on this page, and we have no doubt at all that you are going to be satisfied with your findings! The show puts a really popular sport in countries next to the ocean, and that is surfing. Every year during the holiday season there is a competition for surfers called Itacare, which brings thousands of surfers to the beaches, in order to compete against one another in teams. The reason they do that is because the winning team then gets recruted by sponsors in order to participate in surfing competitions all over the world, which might not only bring them a lot of money, but fame, in addition to the fact that you get to compete at the highest level in the sport that they love. The show focuses on the three teams trying to win the tournament, the Juacas, Red Sharkes and the Sirenas, who all want to be the kings of the waters in Itacare. As you can see, the show features teens participating in sport competitions, and not any sport but surfing, and in addition to their teamwork, the show presents all sorts of interesting conflicts between the characters, and since this is a telenovela, it is only natural that all sorts of love stories are also going to happen in it. Like we said already, the show is pretty popular where it airs, so we have no doubt at all we are making many people happy with the addition of these Juacas Games, games about which we are going to tell you more right now, since we have no doubt at all that you are curious what they are all about! At this point in time, the category has memory games and puzzle games available in it, but that is only because the show recently started airing, meaning that as time goes by, the category is going to become more and more diverse, and if you want to be the first one who always plays the games with these characters, you should definitely come to our website daily, since we are going to be the ones providing these games first, before anyone else! With that said, that was all we had on the Juacas Games category, so we invite you all right now to give a chane to these games, and maybe even show them to your friends, because we have no doubt at all that they will also have a really great time playing them on our website!