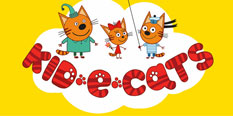 Kid-E-Cats Games
🤔 What are Kid-E-Cats Games?
You now find yourself on the Kid-E-Cats Games category of our website, one that you will not be able to find on many other websites, so it only stands to reason that you will check out these games right away, and have fun with them like only here you can, all for free, of course!
Kid-E-Cats Games
We are now welcoming all of you over to the Kid-E-Cats Games, which is one of the many amazing categories of Nic Jr Games our team has had the pleasure recently of offering you all to play for free, and we are very excited for it, even more so than other ones, and the reason for that is because we are one of the few websites out there that currently have games based on this show available, and are sharing them for free with their visitors, so once again we have shown you why Friv Games Today should be everyone's go-to place for new and interesting games to play, since we create new and interesting categories all the time, and they really never disappoint. We are also a worldwide website, meaning that we bring our visitors games that are based upon shows airing from other places, not only the US, which is the case right now as well, because Kids-E-Cat, or Three Cats, is a show that has originally aired and is produced in Russia, with it then being acquired by Nick Jr to be released in the US, and since the start of last year it has been made available to no less than 148 countries, so we are positive that there are lots of children out there who know and love this show, which must mean they are also interested in playing our Kid-E-Cats Games online, which they should be doing! Where else could they? Trust us when we say that there is no better place than our website, so don't waste your time searching for these games anywhere else. Now, in this following part of the article we are going to make you more acquainted with the show and its premise, and of course, its characters, as we invite you all to read this fully, especially if you have not seen the show before. After an introduction to the world of these characters, what you should be doing next is play our free Kid-E-Cats Games, about which we will also tell you, and we are sure that reading this is going to stir your interest. Like the title of the show suggests, the story follows three kittens, and they go by the names of Cookie, Pudding, and Candy, their little sister. They like to play around, eat sweets, and discover the whole new world around them as all kids do. In each episode, we get to see three new adventures from them. Through these adventures, the kittens are guided by their parents, who help them solve puzzles and deal with the situations that the adventures have presented them with. No matter what problem they face, they usually end up on top and things end happily. Sometimes, they are joined by many of their friends, including Cupcake, Chase, Boris, and others. As for the main trio, Cookie is the one with the most energy, the bravest one too, and is always the one that comes up with ideas on what the group should do next. Pudding is certainly the smartest one, who wonders about all the things around him, questions them, and reads a lot, which is often very helpful. Candy might be the youngest, but she cares the most, and while her knowledge is mostly practical, she is quite mature emotionally. Well, now that you have got your introduction into the world of this show and the characters it follows, we invite you to learn more about the world of our Kid-E-Cats Games as well, or Three Cats Games, as they are also called, and we are sure that when you finish reading this you will want to start these games and have fun with them at once! Well, the category is not one of our largest, that's for sure, but it is quite diverse for its size, and it will include hidden objects games, puzzle games, and differences games, and we are positive that you are going to enjoy each and every one of them, just like we did before bringing them over to our website for free! With that being said, everything that we wanted you to know about our category of Kid-E-Cats Games has been said, so the only thing that remains for you to do is to start playing these games and have fun with them at once, and hopefully you won't stop here, but you will then check out the many other amazing categories we currently provide you with here, since you will discover even more fun in them, and you will be able to have a great time here for as long as you want to!