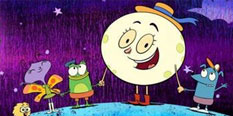 Lets Go Luna Games
🤔 What are Lets Go Luna Games?
Welcome to the Let's Go Luna Games, a category of PBS Kids with lots of great games for children all over the world to play, where not only do you have fun, but you also get to learn about the world around you!
📂 Related Categories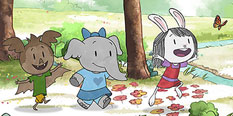 Elinor Wonders Why
Lets Go Luna Games
You are now all invited over to the Let's Go Luna Games category, which is the category of PBS Kids Games that we have just now created for you all on our website, where we expect everyone will have quite a great time, especially since we have been the first website to create this category and bring its games worldwide, since there are lots of games based on television shows out there that are quite hidden, and they can't be easily found, but that has never been a problem for our website, since we always make sure to bring you new and interesting content! Let's Go Luna Games is the latest such choice we have made to improve our website, and we are positive it is better off because of it, which is true for each and any other new category that we create, and since we create new ones almost daily these days, it means that our website is only getting better! We are sure that some of you might have already caught the show airing on PBS Kids, with that being why you are here, and if that is the case, nothing should be holding you back from start to play the games based on it that we have here as soon as possible. Some of you, though, might be from places in the world where this show is not airing, and you had no idea of these games before you even came here. If that is the case, trust us when we say that you can still enjoy playing Let's Go Luna Games for free, since some of the members in our administrative team played the games like this, and still enjoyed them a lot. Still, if you want to know more, what you have to do is continue reading this article, because in the next part of it we tell you what the show is all about, and who are the characters we follow in it, and when we are done with that we tell you about the kinds of Let's Go Luna Games that have been added here so far, and we are positive that you will be interested in them as soon as you finish reading this! This is another show that is set in a world with animals that can talk, think, and behave just like humans. It's like our world, only with animals, and we think that this makes it even better! There are three main characters that we follow through this show: an Australian wombat by the name of Leo, Carmen, who is a butterfly from Mexico, and Andy, a frog from the United States. What do these three characters have in common? Well, not only are they best friends, but they are all children of animals who are in a performance troupe that travels the world, called Circo Fabuloso, and so the kids have the chance of traveling the world together with their parents. Brilliant, right? When the kids stop to a certain country, the title character of the show, Luna, who is actually the moon, descends from the sky and teaches the kids about the local language, the food there, the people, its history, and other important knowledge. This means that children who watch this show are not only entertained and have a great time, but they also learn a lot of valuable things regarding the world around them! The episodes are made up of two half-hours, all split into four segments so that it is easy for the kids to follow along, and everything is not only accurate, but it is presented in a great way for them! Well, now that you have learned what the show is about, it is only fair we tell you what the Let's Go Luna Games we have here are all about, no? Well, so far there is only one game called Chef Leo's Crazy Kitchen, where together with the wombat you get to cook all sorts of interesting dishes from all over the world. Of course, more games are going to follow, with the other characters as well, so you should be sticking around so you don't miss out on even one of them! That is it, so we wish you all good luck in playing our Let's Go Luna Games, and we invite you to give a look to other categories that we have here since you are guaranteed to find even more amazing games to your liking, in no time at all!