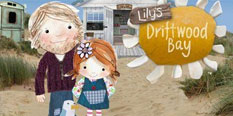 Lilys Driftwood Bay Games
🤔 What are Lilys Driftwood Bay Games?
On our website, you can now find and play the best new Lily's Driftwood Bay Games from Nick Jr, where Lily and her Dad are ready to have fun with you and help you develop your young mind in all the skills it needs!
Lilys Driftwood Bay Games
Friv Games Today is always going to be the best place for kids all over the world to come and find the best new Nick Jr Games on the internet, something we're very happy to prove once again today when we are sharing with you the awesome new category entitled Lily's Driftwood Bay Games, based upon the long-running show with the same name from the network, which is currently broadcast in different parts of the world, so we do not doubt at all that there is a lot of interest in games that are based upon it. It has been airing for six years now, and if it had not been popular, that would not have been the case. Of course, most of the children currently on this page are here because they've already seen the show, love it, so they want to play online Lily's Driftwood Bay Games, so we invite you to start doing so and enjoy yourself right away. Of course, in case you are not that familiar with the source material, but would love to know more before you jump into the world of these games, reading this following part of the article is all that you would need to do since we will tell you in it about the story and premise of the show, the main characters in it, and when we are done with that, we are also giving you a glimpse inside the world of these friv Lily's Driftwood Bay Games, which you will surely find very interesting! Lily lives together with her Dad on a deserted beach, where they live inside a hut, and Lily is a young hunter of sea treasures, something that she does with her father, as the two are quite reclusive. They seem to be off the grid, with Lily only having a seagull as a friend, and her Dad having a plain look, while both of them wear patchy clothing. The episodes of the show are short and sweet, and they see Lily and her Dad having all sorts of adventures at the beach, on the sea, and under it, with always being some kind of lesson being learned by the characters, as well as the kids that are watching the show. That is how shows for preschool children should be, equally fun and educational. While the show has been going on for a long time now, we can't say that there have been that many games based on it. The game, Shell, and Match is a memory game with shells instead of cards, which is great for young developing minds that want to improve their memorization skills, while Hide and Seek is a hidden object game that helps children to improve their attention to detail and observational skills. Both of them are highly recommended by our team, who hopes that shortly we will be bringing you even more new and interesting content to this page, and just like with all of our other categories, you are not going to be disappointed! Now that we've brought you into the world by the sea of Lily and her Bay, nothing should be holding you back from enjoying these new friv games of our website right now, all for free! Don't forget that in addition to Lilys Driftwood Bay Games, our website has plenty more other categories for you all, one more interesting than the other, and it would be a real shame not to visit those too, and see yourself how much fun you and your friends can have here, day after day!