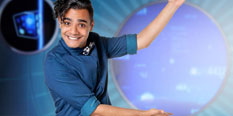 Look Kool Games
🤔 What are Look Kool Games?
Learn all about geometry while also having fun with wacky and fun characters through the world of our new friv Look Kool Games, a brand new category that we are very excited for, just like you should be too!
Look Kool Games
The hub of diverse games online is our website, Friv Games Today, where we always manage to introduce children from all over the place to games from different parts of the world, and even more so, we want to introduce them to games and categories that they would not usually find anywhere else, which is how we built our website over the years and the reason why so many kids come here day after day in search of the best new friv games online! Look Kool Games is the newest category of our website, and the latest one to prove this to our visitors, it being a series of games inspired by a show familiar to Canadian audiences, where it primarily airs, as it does not air in most other countries, which makes this something fresh for most of you. Now, of course, if you are from Canada or other parts of the world where the show airs, you are very interested in playing games with Look Kool, something we hope that you are going to do right away. Of course, most of you are not familiar with this world, and because you must want an introduction, we will give it to you in this article, where we tell you what the show is about, who are its central characters, after which you will also find out what kinds of friv Look Kool Games are going to be available here for you, and we are positive you are going to be pleasantly surprised. The show is an educational one, like most shows similar to it are, where geometry is the main subject that its host, Hamza, wants to teach the children, and he does it with the help of his robot cat helpers, with each new episode imparting a new and interesting lesson. Geometry is all around us, and Hamza teaches children that in a fun and interesting manner that is never boring. In addition to Hamza, who is a young boy interested in science, who is funny, and can also sing, we have his little helpers, starting with Koolkat. Koolkat is a robot cat who has the body of a toaster and can even fly. There are also two human children helping him out, the investigators. Han Ru and Stefano they are called, a boy and a girl, who go out on missions with Hamza and question the things around them, while also meeting with brilliant people that teach them new lessons. When it comes to the Look Kool Games, they are certainly going to be educational games while still being fun. You are going to play with origami, solve zany puzzles, you will measure things, build structures and tear them down, and even go into space, having fun and learning at the same time like only with these games you could! Now that you have this clear picture of the Look Kool Games category, nothing should be holding you back from starting its wonderful games right now, only here and now, all for free, and we hope that you also share them with friends, because the more kids play them, the better this website becomes!