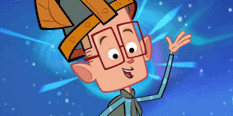 Marcus Level Games
🤔 What are Marcus Level Games?
We invite you to play Marcus Level Games right now, as this is one of the latest categories that we have created, and here you can find a lot of interesting games that should not be neglected! All the Marcus Level Games that we have added have been checked before adding, so we are sure that they are going to provide a lot of fun to everyone! Good luck!
Marcus Level Games
Right now on GamesZap.com you have the chance to find one of the most amazing new categories that we have created for you all, and which we recommend to everyone, and that is the Marcus Level Games category! What is this category? We are sure that many of you are wondering, since this show, called Marcus Level, is currently airing only in France, where the show is produced, but we are sure that soon it is going to be adapted for English-speaking audiences, and it is going to be a great hit, which is why we want to be prepared with as many fun Marcus Level Games as possible, by that time! Now, don't worry, because we are going to give you information about the plot and it's characters, so that some of you might feel more confortable playing Marcus Level Games on our website, and surely, we are also going to tell you about the kind of games you can find on this page at the moment, and we expect the number and diversity of the games to grow bigger and bigger. This category and the show that it is based on is going to be really loved by gamers, and that is because it fullfils one of the fantasies that almost any gamer has: to really live in the world of his favorite game. Well, this happened to Marcus, a regular boy, who was very excited to play the new version of his favorite game, all throught the weekend when his parents are away. What happens then is that Marcus gets transported into the game, in place of the game's protagonist, Gorbar, who ends up taking Marcus's place in his room. Now, the only way for Marcus to escape the game and return to his world is to finish the game by rescuing Princess Aria from the evil Vipkrad. In this mission, he is not alone, but helped by Ephi, Gratrok, and Loumi, and together they try their best to win the game and become heroes. On the other side, Gorbar now lives in the regular world, where he has to tackle things like Marcus's babysitter, but Gorbar is not aware that this is a new world, and sees everything in the eyes of his own world, thinking that this is a mission he has to complete. As you can see, this is a very unique and interesting show, which we are sure that is going to be loved, just like the Marcus Level Games on this page are going to be. So far, you have the chance to play memory games and puzzle games, but we are sure that in time there are going to be other formats added, and make this category a diverse and interesting one. Well, we hope that we have got you interested in the Marcus Level Games category if you were not from the start, and we invite you to start playing the games here right now, and have a great time, like you can have only on GamesZap.com, the #1 site for online games!