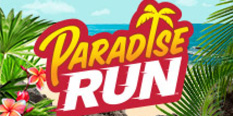 Paradise Run Games
🤔 What are Paradise Run Games?
You are invited to play Paradise Run Games on our website right now, and have a great time playing some very interesting games, which we hope that none of you are going to miss out on! There is now way you can go wrong by playing Paradise Run Games, so what are you waiting for? Let the fun begin, right now!
Paradise Run Games
On GamesZap.com you now have the chance to play Paradise Run Games, which is a very interesting category of games which we want to share with you, and if you are a fan of Nickelodeon Games, and you also like game shows, then this category is definitely one that you should check out! First of all, you need to know that Paradise Run is not a show with a plot and story, as it is a game show, meaning different contestants have to go through different challenges, and they are fighting one another for a certain prize. In this show, the challenges take place in Hawaii, so you can now see from where the word "Paradise" in the title comes from, and the prize is four days at one of the best hotels on that island. Since this show is airing on Nickelodeon, that means that the participants in the game are children, and the host of the show is none other than Nick star Daniella Monet, who Victorious fans know from her role as Trina Vega in that show. Well, we know that it is unusual for a game show to receive a game category, but we are certain that you are going to love the Paradise Run Games category, because it does not matter that the show is a game show for you to enjoy the different games added in it. Of course, we are going to tell you more about how the game show works, which hopefully will get you more interested in playing Paradise Run Games, and afterwards, we are also going to tell you what kind of games are going to be made available in the category, and if that won't convince you to check out the games, we don't know what will. There are three different challenges that the teams have to go through, and there are three teams of two children which are named as follows: Team Makani, Team Nalu, and Team Ahi, which mean wind, wave and fire in Hawaian. Now, one fun aspect of the show is that during the challenges, the children are equiped with tablets, and they have to take selfies during the challenges during certain times, and send them to the host to be qualified for winning the prize. Even the parents of the children are involved at some point, towards the end, in the taking of this selfies. What can we say? We really loved the show ever since it first went on the air, and even if you fell the same as us or not, we invite you to check out Paradise Run Games on this page right now, and have fun! So far, you are able to play a very interesting bejeweled game, which we are sure you will find very fun, but we are also certain that in future, other types of games like puzzle games, differences games, or coloring games are going to be added here, making the Paradise Run Games more fun and more diverse. Good luck to you all!