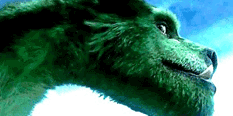 Pete's Dragon Games
🤔 What are Pete's Dragon Games?
Come and play Pete's Dragon Games right now, only on www.GamesZap.com, as these are some of the best new Disney Games that you will get the chance to find, based on this new motion picture from the studio! We added all these Pete's Dragon Games for your enjoyment, so we hope that you will start playing the games right now, and have fun!
Pete's Dragon Games
On our website you will always be able to find games based on the latest movies which we think that are going to capture the attention of audiences all over the world, which is the reason why we have created a new category, a category which is called Pete's Dragon Games, which is one of the latest Disney Games categories that our website is offering you! Disney is on a roll this summer with the number of movies they released and they plan to release, and Pete's Dragon is one of them, and it will begin it's run on August 12 of 2016, and by that time, be sure that on our website you will already be able to find a lot of fun and interesting Pete's Dragon Games for all of you to play. If you didn't know, the film is a remake of a 1977 film with the same name, also by Disney, which was both a live-action film and a musical at the same time. This one is not a musical, but like with all Disney films, we are sure that it is going to be very enjoyable for all of you. Now, when we wrote this description, obviously, the film hasn't yet been released, so we cannot tell you the whole plot of the film, but we can still give you some information about it based on the synopsis and on the latest trailers that have been released, and we hope that after you are done reading, you are going to be interested in playing Pete's Dragon Games, only here, on our website! Grace Meacham, a forest ranger, while wondering in the woods one day, stumbles upon a young boy called Pete, who for six years has been living together with a dragon named Elliott. Together with her father, and a girl named Natalie, they set out on a journey to find Pete and learn more about the boy, like his identity, but also to learn the truth about the dragon. The main antagonist of the film is going to be Jack, Natalie's uncle who is a hunter, and who plans to capture Elliott. The movie promises an adventure like you have never seen before, and we are sure that you are going to enjoy every minute of the film. Hopefully, after you finish the movie, you will have liked it so much that you look for Pete's Dragon Games on the internet, and reach our website, where you will find many interesting games based on the movie. You will get the chance to play a differences spotting game with images from the film, or interesting puzzle games that feature images of these Disney characters. Of course, in the future, we are sure that even more games based on the movie are going to be createad, and we will make sure to bring them all to you! Well, that was about all that we have wanted to tell you, so now we leave you to yourself, so that you can get to playing Pete's Dragon Games, and have the best time ever, only on GamesZap.com!