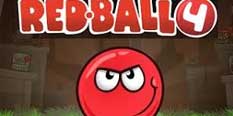 Red Ball Games
🤔 What are Red Ball Games?
Red Ball Games are some of the best skill games/platform games and Yepi Games from our website, so we highly recommend that the next thing you do on our website is play them, especially since you are already here, and you will not regret that choice, even for a second!
Red Ball Games
Red Ball Games is the latest category of Yepi Games we have created on our website, and it belongs to this bigger category of games because we have discovered the series on this website, and not only that, but the games seem to be doing very well there, so it is probably one of the most popular place for you to play them. Well, that will no longer be the case, since you can now play Red Ball Games on our website, where our administrative team is very happy to have created the category, since it has quite a few games at the moment of this writing, including the following titles: Red Ball, Red Ball 2, Red Ball 3, Red Ball 4 Vol 1, Red Ball 4 Vol 2, and Red Ball Vol 3, so no less than six games, and we are sure that the category is going to become even bigger in the future, and one thing is certain, when those new games from it are going to appear on the internet, our team is going to move very fast to make sure that we bring them over, so that you all can find and play them immediately! Our website is known for always being up to date, which is why so many children from all over the world choose to come here in the first moments of the day, as they know that here they will be able to find some of the newest games on the internet. Like you may have seen, recently we have begun adding all sorts of categories for games that are not based on anything you see on television or in the movies, because the majority of the world of online games is made up of games that are original, and they have been made especially for the online world. Of course, some of them are classics already, and it is on those classics that we have been focusing, which is how we came upon the Red Ball Games series, which you can now also play for free on GamesZap.com! You will certainly start playing these games if you played even one of the games from this page, because you know you are in for some fun times, but if you have never before heard about these games, and would like to know some more things about them, you can learn by reading this description. That is why we are now going to explain what it is you have to do in Red Ball Games, although we are going to focus on the first game, because there are so many that we do not have enough space to tell you about all of them. You will have different levels in each game, and each level is going to focus on a different activity, and you are going to have to overcome different obstacles, so that these games never manage to become boring. In each level you will learn something new that you can do with the red ball, like moving or jumping, for example. Your overall goal in each level of the game is to reach the finish line, and in further levels you will have all sorts of checkpoints, because the levels become bigger and bigger. Of course, it is not a walk in the park, since you are going to have to overcome all sorts of obstacles, traps, pits, and other things that are put in your path to the goal, so try to find the solution to advance each time. It is not always easy, because it is a ball that you are going to control, and they roll very easily, so you might sometimes lose control of them, which you surely do not want to happen. If you do not manage to pass a level simply try again and again, because you will at one point pass it, and you will certainly feel amazing. Well, now that you know how these Red Ball Games work, there should really be nothing holding you back from playing them, which is what we are inviting you all to do right now, only on our website, because nowhere else you will be able to find so many of them, and all of them are free! Also visit the Yepi Games category, which will also include Red Ball Games, because in addition to these games you will find plenty other interesting games, like you get to find in whichever category from our website you will visit. Do not forget to tell your friends about our website, so that they also come here and find awesome games to play, which will be something they are going to thank you for, after discovering the amazing world of games we have created here!