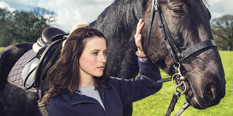 Ride Games
🤔 What are Ride Games?
It is only on our website that you can find and play the most awesome Ride Games on the internet, which is why you should take advantage of that, and start playing them right now! We assure you of having lots of fun with these games, just like we had when we first played them all, so the quality of the games is tested.
Ride Games
We here on GamesZap.com, make sure that all the newest series airing on your favorite networks get their own category of games on our website, so that fans of these series are able to find games to play with their new favorite characters. That is why right now, exclusively for our website, you get to discover the Ride Games category, which is the latest category of Nickelodeon Games that we have created, based upon one of the new shows that have begun airing on this network in 2017, which was very well received by the viewers of the network, which makes us think that these Ride Games are going to stick around for quite some time, so creating the category so soon was the best choice that we could have made regarding this show. So far, it is only on our website that you can find this category of games, as we have made sure that all of the fans of this show that were searching the internet for Ride Games online to play, can now finally find these games, and have a pretty great time playing them all. We have no doubt that most of you who are now reading this description have ended up here because you were specifically looking for these games, but, if that is not the case, then even better, because you will have a nice surprise by finding these really awesome games, of which you did not even know existed a few minutes ago. Nickelodeon has been creating more and more new live-action series for their network, and they always make something new and fresh, making sure their viewers are never bored. Nick has original shows in production not only in the United States, but in other parts of the world as well, since Ride is a show that is produced by the Canada and British divisions of the network, and the show has been brought over to the states. That is why it has been airing in Canada ever since September of 2016, but it only started airing in the US on January 30 of 2017. Whether you are from Canada or America, we are most positive that you have been enjoying the show, so you will also really love playing the Ride Games we have added on our website. If you don't know the show yet, we invite you to continue reading this description, because next up, we are going to offer you more information about the premise of the show and it's characters, and if that is not going to convince you to play Ride Games, then we do not know what is going to! Kit, the main character of the show, is a girl from America who has to move to England, where she is going to a private school, where the art of riding horses is one of the main things that is taught there. There she meets the wildest horse in the school, TK, who becomes her unexpected best friend. The thing is, Kit has a fear of riding horses, so in the show, we will see how she is going to struggle with that, and all other things that life throws in her way. She will not be alone in her journey in this world, as she is going to be helped by her new classmates, her dad, and, of course, her horse, TK. If you love adventure, high school settings, and horses, then this show is definitely for you, just like the games are, which we hope that you are going to check out immediately. So far, at the moment of this writing, the Ride Games category only contains one game, entitled Which Ride Character Are You, which is a quiz game, where, by answering the questions, you will find out with which of the characters in the show you are the most alike. Of course, as the series progresses, and it will get renewed for new seasons, we are sure that the number of games in this category is only going to increase, and you are going to have more and more fun with each new game we will add. Until then, you should waste no time at all, but play the Ride Games that we currently have on this page, and have lots of fun with them! Remember to also give a shout out to all your friends, so that they also learn that these games are available on our website, since we are more than sure that they would also love it to have fun playing them all. When you are done with the games on this page, you can always visit all of our other categories, as we have hundreds of them, meaning there are countless opportunities for you to have lots of fun on our website!