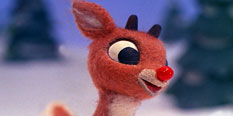 Rudolph Games
🤔 What are Rudolph Games?
We are very happy we have managed to created the Rudolph Games category on our website, since they will be very awesome Christmas Games for you to play, all of which we recommend, so we hope that none of you will miss out on them, but instead play them and have a blast!
Rudolph Games
Welcome everyone to the Rudolph Games category of Christmas Games we are very happy we have managed to create for our website, a category of delightful games we really wanted to have on our website, since Christmas is soon going to be upon us, and we want to prepare for that time by offering you a wide variety of awesome games. While we do have the main category, Christmast Games online, and there are quite a lot of games there, and varied nonetheless, considering that Rudolph is such a popular character of this holiday, and that there are so many games out there that focus on his, we thought that he would deserve a separate category, and we are sure that after playing the games, you are going to agree about that with us 100%, and that you are going to have absolutely no regrets at all that you have played these games, which you will surely enjoy. How do we know that? Well, before we add any game to our website, or create a category, we make sure that those games are of high-quality, and we do so by playing them, and we have gone through many online Rudolph Games, and we know that they offer great potential, and surely you are going to be very happy for them. Of course, these games are going to be added in any other Christmas-related category of game, and not only, since the games are varied in format, so you will find them many places as well, especially categories such as Animal Games, since Rudolph is an animal, a reindeer. Well, you already knew that, for sure! Like we said, he and his story is one of the most popular ones when it comes to Christmas lore, and all children love Rudolph and his story, which is why he was featured in books, movies, cartoons, comic books, and now online games as well, so there is surely interest in the character, and interest in Rudolph Games. If by any chance, you have no idea who Rudolph is, although we highly doubt that, you are invited to keep on reading this description, because right now we are going to tell you what he is all about, and after that we are going to follow with a summary of what kinds of Rudolph Games you will be able to find and play on this page, since you must surely be very curious. Well, Rudolph is part one of the most important group of helpers that Santa has, and that is the reindeer, who are not just regular reindeer, as they are magic ones, since they have the ability to fly. They are the ones pulling Santa's sleigh in the air, with which they travel the whole world through Christmas Eve, so that Santa can bring gifts to the children of the world. Despite having the same powers as the other reindeer, Rudolph is special because unlike the other ones, he has a red nose, which is something that his brothers have often times teased him about. Well, the story of Rudolph teaches us how he got past the ugly comments, and through him you can learn that it is important to love yourself for who you are, and that if you are different than others, that is not always bad, as it is often times something special and important. That is why his character his so beloved all through the world, as we have no doubt at all that many children identify with him, and love his story. Well, that is why he is also present in so many online games, because children always want to be able to play with their favorite characters. In the Rudolph Games category you are going to be able to find a diverse range of games, such as skill games, baby animal games, racing games, running games, flying games, coloring games, puzzle games, hidden objects games, and so many others, so that everyone is going to be able to find games that are suitable for their tastes. Simply browse this page, all of it, and we are sure that no matter who you are, you are going to be able to find something you like. Well, we have told you everything that we wanted to tell you concerning this category of games, so now all that we can do further is to invite you once more to try out the games from it, because it does not matter if you read this whole description if you do not also try the games and see for yourself how enjoyable they are. Also, visit the hundreds of other categories we also have here, and try to visit us daily, because that is the only way through which you will be able to always be up to date with the best new games on the internet!