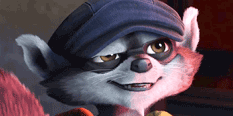 Sly Cooper Games
🤔 What are Sly Cooper Games?
Our website gives you the chance to play some of the greatest Sly Cooper Games online, so why wouldn't you take it? Prepare yourself to join the world's greatest thief in his awesome adventures, by playing the Sly Cooper Games on our website, which we recommend to all of you, and which you should not miss at any cost!
Sly Cooper Games
If you were looking for online Sly Cooper Games, then you have reached the best place for them, and that is only GamesZap.com, the best website when it comes to all the new games and categories, which is pretty obvious once you see the categories and the games that we currently have on this website! A new category that we have created for you is this one, called Sly Cooper Games, which is a very special category that we would recommend to everyone. Whenever we hear of a new animated movie being in production or being released very soon, we search for internet for games based on it, and whether we find them or not, we create categories for them, and sometimes we create games for them ourselves, just like it was the case with the Sly Cooper Games. Sly Cooper is a film which is rumored to be released in 2016, even though an officla release date has not been announced yet. Still, we wanted to be here first with this category, so we created it, and are already offering you a game, a game which is called Sly Cooper Puzzle Mania, a very interesting puzzle game where you can solve not one, but three puzzles with images of this movie. Of course, this is just the first game, so be sure that in the future all new Sly Cooper Games that are going to be released or created by ourselves are going to be added here, and we are sure we are capable of making this a very large and diverse category. Now, if you find the title of the film and of the category familiar, that is because Sly Cooper is a film adaption of the series of platformer games with Sly Cooper, made for playstation, so Sony is also handling this movie. The film centers of the title character, Sly Cooper, who is a raccoon, and also a thief, and his two best friends and partners in crime, Bentley The Turtle and Murray The Hippo. What Sly finds out is that he is no petty thief, as he belongs to a line of international thiefs of great renown, and in this film he has to travel the world in search of a book containing all their secrets. He fights for it with Clockwerk, an evil metalic owl from Russia who wants to end the Cooper line. This film sees Sly Cooper in places like Paris or China, and we can see a story of a thief turned hero, and we are sure that the film is going to be filled with adventures that will keep every viewer entertained. We have no doubts about it, and we hope the film is going to be successful, which in turn will make playing online Sly Cooper Games very popular, and the best place you will be able to do it will be on GamesZap.com, the home of the best new games on the internet, each and every day!