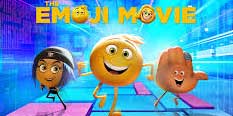 The Emoji Movie Games
🤔 What are The Emoji Movie Games?
Welcome to The Emoji Movie Games category, which is a category made for the movie with the same name, which we know is very popular at the moment, which is why we wanted to bring you games based on it, making sure that on our website you have as much fun as possible!
The Emoji Movie Games
Welcome to the page of The Emoji Movie Games category, which is yet another fantastic category of games that our administrative team has created for GamesZap.com, a website which we are trying to expand daily, in order to bring you as much awesome content as possible, and we have no doubts at all that the addition of The Emoji Movie Games category is going to be a move greatly appreciated by our visitors, since this is one of the newest animation movies to come out in theaters, and it has made quite a bit of money at the box-office so far, meaning only one thing, and that is that it has been watched by plenty of people in the United States and in other parts of the world. We are sure that those children who have watched the movie and have enjoyed the adventures of these characters will with no doubt at all want to play The Emoji Movie Games as well, in order for themselves to enter the world of their new favorite movie, where they can have countless hours of fun with some of the best games on the internet, which we always make sure to provide to our visitors! These days, almost anything can be made into a movie, especially if it is an animated one, and recently we have seen a trend of animated movies for children being inspired by applications, or other phone-related stuff, just like emojis. What are emojis? Well, if you live in 2017, then there is no way at all that you do not know what emojis are, since they are the updated version of emoticons, but they are better animated, better created, and not only that, but there is a larger variety of emojis than emoticons had. Emojis are used in texting almost all over the world now, if you have an up-to-date mobile phone, and they are extremely great providing context to some of your texts, because if you want to say something happily, you can put a smiling face emoji, or if you are mad you can put a mad face emoji. It is a great way to express your feelings, making it more easy to comunicate using texts, and even way more fun than before. With such a great variety of emojis being available, we are not surprised that The Emoji Movie has come to fruition, something for which we are glad, since we have found some really cool The Emoji Movie Games for you to play, meaning our website is getting better. If you have not seen the movie prior to ariving to this page, and you might want to learn more about it before you start playing, we want to invite you to read the next part of the description, from which you are going to find out what happens in the movie, and of course, there we are also going to tell you what kinds of movies you can expect from this page, and we have no doubt at all that you are going to be satisfied with your findings. The film follows the adventures of Gene, an emoji which can express multiple feelings, despite the fact that his parents are meh emojis, which meant he would have been one as well. These emojis like in Textopolis, which is the world where emojis are stored inside the mobile phone of Alex. One day, he sends a text to his crush, and Gene is selected, but because he makes a confusing expression, the text center is ruined. Gene is then expelled from Textopolis by their leader, Smiler, a smiley emoji, and out of fear of being deleted, he runs away. He now travels the world of the phone in order to try and become a meh emoji just like his parents, so that he can get back home. Is that the smart thing to do, though? Well, if you watch the movie, you will find out, and we are sure that in addition to watching a great adventure, you will also learn valuable lessons. As for the types of The Emoji Movie Games available on this page, so far you can find hidden objects games and puzzle games, but we are certain that the variety is going to increase over time, and the category is going to become more and more diverse. Until then, though, we invite you all to try the The Emoji Movie Games that are currently available, since you have absolutely nothing to lose from doing that, but only to gain! Now that we have put you up to speed on The Emoji Movie Games category, start playing the games right away, and do not hesitate to also tell all of your friends about our website and this category, since we are sure that there must be plenty of them who also want to give these games a shot!