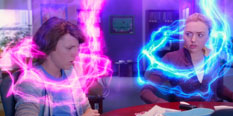 The Swap Games
🤔 What are The Swap Games?
It is only on our website that you can now play The Swap Games, which is one of the latest categories of Disney Channel Games, which we are sure most of you are going to enjoy very much! Just like with all other games inspired by shows from this network, we highly recommend to you all our The Swap Games, as playing them is going to offer you the chance to have an awesome time!
The Swap Games
It is only on GamesZap.com that you now have the chance to play The Swap Games, which is one of the latest Disney Channel Games categories that we have created for you all, where we hope to add games that will provide you with lots of joy and a time spend having fun playing these online games! The Swap is yet another original movie made for television coming from Disney Channel which has swept audiences away, as all these teen movies do, as they constantly prove to be high-quality movies which provide a lot of etertainment to all their viewers. We knew that once the film is going to air on television, there are going to be a lot of children searching the internet for The Swap Games, which are games that we wish to provide them, and so far, it is only our website that does so, proving once again why we are the leading website when it comes to games based upon the latest shows. Whether you have been one of those who have watched the film when it premiered or other times, or not, we are positive that you should check out our The Swap Games, as you can have a really great time playing them. If you don't belive us, you need to keep reading the description, where you will find out just how fun of a premise the film has, after which we are sure that you will jump right in on playing the games! If there is one gimmick that people never get tired of in comedy movies is body-switching, which is something that also happens in The Swap. The film focuses on Ellie O'Brien and Jack Malloy, two tenth graders who have been texting each other, and wished that they had each other's life, as it seems a lot more easier than theirs. Well, it only seems so, and they find that out once their wish comes true, and the two switch bodies. Now, they have to deal with things like families, bullies, high-school drama about friendship or love, all the while trying to get back in their original bodies before it is too late. The film had a compelling story, really interesting characters, and lots of comedic moments which have made countless of teens laugh all over the country, and we are very happy for the succes of the movie. If you want to continue having fun with these characters, the next step you have to take is, obviously, to start playing our The Swap Games, which we are positive that you are going to find very fun to play, especially the original games that we have created for this category. Well, we are finished with what we had to say about this category, so now we leave you in charge, inviting you once again to start playing the The Swap Games we have added on this page, as you can have a wonderful time playing them all!