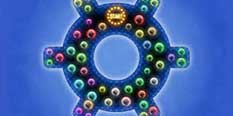 Touch the Bubbles Games
🤔 What are Touch the Bubbles Games?
It is only on our website that you can now find the complete collection of Touch the Bubbles Games, all of them games we highly recommend, which we are sure you will have a great time playing, just like we did before bringing them over to our website and sharing them with you all!
Touch the Bubbles Games
Touch the Bubbles Games is one of the newest Yepi Games and skill games as well as bubble games added on our website, which we are very happy to present to you all, especially since we are sure that there are not too many websites out there that currently have a page dedicated solely for this series of games, although they should, since it has four amazing games already, with more of them to follow in the future, for sure. Because we have seen that this is the case, we decided to create this page of Touch the Bubbles Games ourselves, and make sure that all of the games in the series are added on our website, so that it will be now easier than ever to find and play all of the amazing Touch the Bubbles Games, as we want to make our website a diverse one, and where it is very easy to find and play great games. Because we have done so from the beginning, lots of children come back daily to find and play new games on the internet, and if you have never before heard about these Touch the Bubbles Games, then you should definitely not miss the chance of playing them, since we highly recommend them all! We ourselves like playing these games, because if we had not liked playing them, we would not have added them on our website in the first place, that is for sure. Why do we like playing them? Well, while there are so many online games currently available, all of them trying to bring all sorts of complicated and diverse things into one game, to make it seem really advanced, sometimes simple is better, and that was the premise behind the creation of these games as well. While things have developed over the course of four games, especially graphics-wise, the gameplay mostly remains the same, and you will still have a great time. Like we said, Touch the Bubbles Games have a simple and easy to understand concept, which is what has drawn so many people towards them, and we think that they are also very good for children to develop their skills and their agility. If you have played some of these games before, you know what it is we are talking about, but if not, we invite you to keep on reading this description, because up next we are going to tell you what it is you have to do in these games, and how you do it, so we are sure that you are going to do a great job from the start of playing them, to when you are done with them all. Well, basically, the premise of the game is in the title, as your goal in the games is to touch the bubbles. On the game screen you will be seeing all sorts of colored bubbles, going from one side to another, and then disappearing. Your goal in each level of the game is going to be to move the mouse on the screen in order to touch them. You do not have to click on the bubbles, as that is going to pause the game, which also costs you one point, so do not use it too much. Like we said, you simply move the cursor over the bubbles, and then they are removed, and you also gain a point for each bubble you touch, so try your best to gain a score as high as possible. You have three lives when you start, and for every ball that you miss, you are going to lose some part of them, so losing too many bubbles without touching them might cost you the game. To clear a level and advance to the next one you have to touch as many bubbles as it is needed to fill a certain bar at the bottom or top of the game screen. Now that you know so much things about the format, we are sure that no matter which game you are going to pick up and play on this page, you will do a tremendous job at it, which means you will have fun. Obviously, each new game brings something new to the table, and we are going to let you discover all of that by yourself! In the end of this description, we want to invite everyone to try the Touch the Bubbles Games we have added here right away, as we are positive you are going to have an amazing time, and when you are done with them, we hope that you also visit the many other categories on our website, each of them filled with so many brilliant games, which we are sure you are going to enjoy a lot!