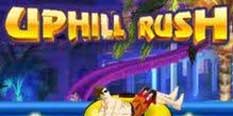 Uphill Rush Games
🤔 What are Uphill Rush Games?
Uphill Rush Games are some of the best race games on the internet, games we happily recommend to all of you, boys or girls, as we have tested them, so we know for a fact that you can have a really great time with them, just like we had playing each and every one of them!
Uphill Rush Games
Uphill Rush Games is an amazing category of Racing Games we have just created for our website, which we have no doubt at all you are all going to enjoy greatly, since it is one of the most popular and known series of games with motorcycles on the internet, which is why we knew we had to have it on our website, since our website is known for having the best categories of games ever, because we are always creating new ones, and only those that we know are of high-quality, so that we never disappoint those who visit our website, combing back every day in search of the best new games on the internet. It is also a series of games that has no relation to any television series or film, so it is purely made for the fans of online motorcycle games, so the games have been made with them in mind, meaning that if you love playing moto games, then Uphill Rush Games are definitely going to be to your liking, and you will not be disappointed by any of them. There are a lot of awesome things regarding this series of games, which you probably already know if you have played at least one of these Uphill Rush Games, and if you have not played some of them, we invite you to get a complete experience and try the others as well, which you will surely do, since you already know that they are worth your time. For newcomers to the series, who might be wondering why they should play these games, then we invite you to keep on reading this description, because in the next part of it we are going to tell you the main premise of the games, and how you play them, ensuring that you will have no problems doing so. The better prepared you go into them, the more fun you are going to have, which is why we think this information is relevant. Of course, you can also skip this part entirely, and simply get straight to playing Uphill Rush Games, which is also something we recommend, since playing the games directly is going to be as enjoyable without knowing anything about the series as it would be if you know things about it. Well, then shall we get to it? Usually, in each game, you get to participate into different cups, with different vehicles. For example, in the first game you have: motorcycle cups, skateboard cups, quad cups, monster truck cups, and special cups. For each vehicle you will be able to participate into two different styles of cups: you have the first one, in which you play against time, and you have the second one, where you have a versus system, meaning that you are going to race against other racers using the same vehicle. As for the controls, they are the following: you use the right arrow key to lean forward, the left arrow key to lean backward, the up arrow key to accelerate, and the down arrow key to go in reverse. Also, you use the space bar to jump, Z for turbo, P for pausing the game, and M to turn on or off the mini-map. Also, in each type of race you will start to play with the easy level, but when you clear it you unlock the medium, which then if you clear, you unlock the hard level, meaning you can have multiple experiences with the same type of race, making this for a game that can be played for hours without getting bored at all. We are sure that all those who play the games are going to have an immersive experience, and they will never get bored of Uphill Rush Games, as that was certainly the case for all of us as well. Now, with this, we have told you the general idea of the games, we have explained the controls, and gave you all sorts of other cool information about them, so if you were not decided if you want to play these games or not when you started reading all this, we surely believe you are now, and the answer is a positive one. Now, the thing that you should be doing is picking any of these Uphill Rush Games, play it, and let the fun begin! Also, it would be best if you would also invite all of your friends over as well, since they will surely appreciate the fact that they now have a place where all Uphill Rush Games are available in one, and those who do not know the series will be glad they found it and played the amazing games in it, or maybe games from the many other amazing categories we have here on GamesZap.com!