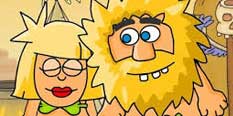 Adam and Eve Games
🤔 What are Adam and Eve Games?
If you love strategy games and thinking games, as well as adventure games, then Adam and Eve Games is the category of games for you, where you will find all of these things and more, in one package, so you are sure to have a blast, just like we had playing the games, which is why we wanted to share them with you on our website!
Adam and Eve Games
Adam and Eve Games is yet another original category of games created on our website by our team, as we have recently begun offering you all games which were not inspired by television shows or movies, like most of the categories that we have on our website are, but instead we are offering you games which are made specifically for the online world, where online and flash gaming has been popular ever since the beginnings of the internet, and these days we can be happy that there are quite a few amazing online games, and they keep on getting better and better. When a studio that makes this kind of games has a succesful, they create more games, because there are fans of these games, and because they believe they can still bring something new and awesome to the table. That is why we thought it would be better to create separate categories for these series, because, like this one for example, it is better to have them all on one page, for you to find them more easily on our website, but on the internet as well. Now, when you will be searching the internet for Adam and Eve Games, you will find this page, which has all of the games in the series in one place, meaning you will not be forced to visit multiple websites, but instead have a streamlined website, where you can easily find everything you want to! Adam and Eve Games have become popular because they are both platform games, and logic games, in addition to other tags we could give them, like strategy games, skill games, and adventure games, since you are going to go on an amazing adventure! What is that? Well, if you have already seen games from this series, then there is nothing more we could tell you, but we can only invite you to try the games and have fun with them! The rest of you, who probably never before played Adam and Eve Games, we invite you to keep on reading, in order to learn how you play the games, and what your purpose is in them, which is going to help you in playing them quite a lot, which is not only going to help you win them faster, but you will also enjoy them from the moment that you begin playing them! Now, everyone knows that Adam and Eve are the two characters from the Bible who are meant to be the man and the woman who were the first humans, the ones from where our species began. Well, they are characters in this game, only here they are depicted as prehistoric humans, humans from the ages a long time ago! Well, they are not only the first humans, but they also love each other, and in this game, love is going to be the driving force. Why? Well, Adam and Eve are separated by a lot of distance when you start the game, and your goal in the game is to help Adam reach Eve, by surpassing any obstacles that you might find along the way. Your goal in each level is to find a way to clear a path for Adam, and when the path is clear, you click on him to make him run, running to the next level of the game. In order to clear the path of obstacles and traps, you use the mouse to interact with them, moving them or changing the objects in all sorts of manners. Pretty simple, right? Like we said, the games combine thinking with logic and skill, making for a ride that you should definitely hop on! Now that we have explained what it is you have to do in these games, we have no doubt at all that no matter which game you choose to start with from the series, although we recommend you start with the first one, you will still have a blast, and you will do a great job without a doubt! That's about everything that we had to tell you about the Adam and Eve Games, so we now leave you all to play the games, because no matter how much we wrote about it, and how much you read, the best way to enjoy the games still remains to actually play them! Of course, do not hesitate to also tell your friends about them, because when they will play them and have fun, they will thank you for offering them this opportunity, as they might have never before have heard about the games. In addition to Adam and Eve Games, you should also definitely see what other categories we have, as we have plenty, and you are guaranteed to find something new and awesome to play immediately!