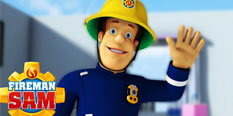 Fireman Sam Games
🤔 What are Fireman Sam Games?
You are now invited over to the Fireman Sam Games category, a brand new category of games we are very happy about on our website, since we believe it has lots of promising games for you to play, and we would recommend each and every one of them, no doubt about it. What are you waiting for, then? Start them right now, and have a blast!
Fireman Sam Games
Welcome right now over to the Fireman Sam Games category, which is the page on which you find yourself right now, and where we have no doubt at all that you are going to have an amazing time with each and every game that you choose to play from this page, as we have worked very hard to make sure that all amazing games on the internet that feature these characters are being brought over for you to play. This means that there is really no point in you searching the internet for other places to play online Fireman Sam Games, since the best of the best can be found only here, where we have no doubt at all you will be having a brilliant time, because it is the fact that we ourselves enjoyed these games a lot that we wanted to share them with you in the first place. We also know that the show that these games are based around has been around on television for decades now, in two formats, the first one being a stop-motion animated show, while the new version, the one that started in 2008 is one that uses CGI animation, meaning that there was enough time for many Fireman Sam Games to have been created, and we are very happy that we now have this place to share them all with you. Now, we are aware that some of you might be on this page without knowing the show, and might be worried that this could stop you from playing the games. Trust us when we say that this could never be the case, as plenty of our administrative team have also played this game without knowing anything about the show, so it is our recommendation to give them a chance nonetheless. Still, if you are more of the curious type, and would like to learn more about this category before you give the games a chance, reading this article to the end is going to help you learn about what the show revolves around, who are the main characters in it, and when we are done with this we also tell you what kinds of friv Fireman Sam Games you get to find and play here, and something tells us that when you are done reading all this, nothing will stop you from giving the games a chance at once! The show follows the title character, Sam, who, obviously, is a firefighter. We follow his adventures together with that of his fellow firefighters in the small town community of Pontypandy, a Welsh community. Of course, we see Sam being called on for all sorts of different jobs that firefighters have, such as putting out fires, rescuing cats from trees, helping with accidents, or any other thing that people might need help with and belongs to the duties of such an officer. Sam is always ready to help, and in each episode we are presented with a new mission. There are new characters from the town popping up all the time, but there are some who keep coming back regularly. The show is not just fun to watch, but it also aims to be educational, as it teaches children to try and help those around them, as well as try to teach all sorts of other valuable lessons, both in life, and skills as well. Well, now that you know about the premise and main characters of this show, we have no doubt at all that you are even more interested in giving these games a chance, and something tells us that you are also curious to see what kinds of games you can find here. Well, these Fireman Sam Games are quite diverse, as the category is going to include music games, match 3 games, quiz games, helicopter games, fireman games, but also coloring games, puzzle games, skill games, adventure games, and more, so no matter what your tastes in online games are, the chances are quite high that you are going to find plenty of games to your liking here, and have a blast of a time! Now, everything we wanted to tell you about regarding this page has been said, so the only thing left for you as our visitors to do is to start giving these games a shot right now, and to have a wonderful time with them like only here is possible. When you are done, don't hesitate to invite your friends over as well, since they might have no idea about our website, and they might be curious to see how many awesome games we have here for them, and something tells us that they will enjoy them greatly, just like you have had as well. Good luck, and have a great time!