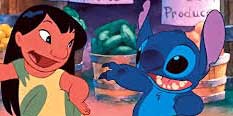 Lilo and Stitch Games
🤔 What are Lilo and Stitch Games?
The Lilo and Stitch Games category is a category of Disney Games we are very proud of, so it is with great pleasure that right now we invite all of you to start playing the games and have a great time, a great time like it is only possible to have on our website, where you are always able to find the best games on the internet!
Lilo and Stitch Games
The Lilo and Stitch Games is one of the best categories of Disney Games we have created for our website without a doubt, since this is one of the most popular franchises that the company has, as there are 15 years now since the debut of the characters in their first animated movie, and there are still movies with them being released, and all sorts of new television shows centered in this universe, which means that there have also been a lot of Lilo and Stitch Games created over time, games which we are now going to share with all of you on our website, ensuring once again that we have the best content on the internet when it comes to online games, which is why you should be visiting our website daily, as it is only here that you can find these incredible games. Like we have said, we have made sure to search the internet for all of the available Lilo and Stitch Games online, making sure that we bring them on our website and offer you a complete category, meaning you have no reasons to visit other websites if you are looking for games with these characters, since you get to find all of them right here! Like we said, since the franchise has been around for 15 years at the moment of this writing, it is only natural that there have been lots of games created after this series, games which we are now very happy to be sharing with you. Fans of the show will definitely be happy that they finally have a great place to play games with these characters, and those that are not fans and only discover this world through the games on our website, they are guaranteed to also find an amazing world, have a lot of fun playing the games, as you usually do with any new games that our website shares with you. Now, if you want to know more about this category before starting to play these Lilo and Stitch Games, we invite you to keep on reading this description to the end, because from it you are going to be able to find what the story is all about, who are these two main characters which are also in the title, and you will also learn about all of the amazing games we have brought to this page. The show follows an excentric little girl from Hawaii called Lilo, who together with her older sister lost their parents in an accident. One day, Lilo finds an alien creature of blue color who she adopts as her dog, and calls it Stitch. He is a creature designed to create chaos, and he takes advantage of Lilo in order to hide from the galactic federation who are after him. Through their common adventures the two form a bond, showcasing the Hawaian concept of ohana, a concept of extended family. Through this bond he is then able to defy his natural instict of destruction in order to keep his new family together. It is an amazingly touching story, with lots of comedic moments and lots of heart, which is why we are not surprised at all why this movie became so popular. The adventures of the characters are then continued through many interesting follow-up movies, but also animated series, some of them even having Stitch in other parts of the world, like Japan for example, where he befriends different people. If you thought that this premise is interesting, and the characters as well, then you are now invited to learn about the Lilo and Stitch Games you are going to be able to play on our website, games which we are sure you will be satisfied with! You are going to be able to find all sorts of adventure games, platform games, or skill games, in addition to the classic formats which you find everywhere like coloring games, memory games, puzzle games, hidden objects games, or other similar types of games. Dancing games, doctor games, surfing games, sports games, dress up games, differences games and many other types of games are going to be found on this page, making sure that you do not have even one single boring moment with these characters! With everything that we have now told you about this category of Lilo and Stitch Games, we hope that the first thing you do after you are done reading this description is begin to browse the page and play games from it, as we suggest to begin with any game from here, since they are all great to play. Start right now, and when you are done with all the games, visit our other categories, since we have hundreds of them, one more interesting and fun than the other, so the fun never stops on our website!