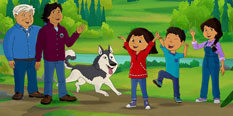 Molly of Denali Games
🤔 What are Molly of Denali Games?
Join us right now in playing Molly of Denali Games online, a category of games brought forward by our website with a lot of excitement, since only here you can momentarily find these awesome games, and missing them would really be a shame!
📂 Related Categories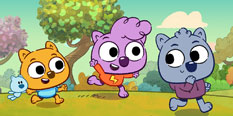 Work It Out Wombats
Molly of Denali Games
Friv Games Today is always on top with all of the best new games on the internet, especially if said games are based around television shows you love, and even more so, we make sure that when a new television show for children starts airing, and it also has games for it appear, we make sure to always be the first website to share such games with you, and we are always the first ones to create a category for them, just like you can see it is the case right now, when everyone reading this is currently on the page of Molly of Denali Games, based around the PBS Kids show of the same name, which we're very happy has started airing, as we have seen a few episodes of it and fell in love instantly. No doubt about it many of you did as well, and even more so, we're sure that you will love playing Molly of Denali Games, and that will be true even if you have seen the show before or not. Of course, if you're already familiar with it, nothing should stop you from trying the games right away, and seeing for yourself how great they are. On the other hand, if you have no idea what this page is all about, but you want to learn more about it before you start giving the friv Molly of Denali Games here a chance, we invite you to continue reading, because we will now tell you what the show is about, who it is about, and then we also tell you what kinds of games you will find and play here for free. We have no doubt at all that you are going to want to start these games as soon as you are reading this, so let's get on with it! First of all, it is very important to know that this show has a unique accomplishment to it, as it is the first one to feature an Alaskan Native as the main protagonist, which is a great step towards inclusion in television shows for kids, where more and more types of people are at the forefront, showing the diversity we live in. Molly Mabray is the main character of the show, an Alaskan native girl of just ten years old, who takes children on different adventures through the Denali Trading Post and everything around it, where she lives together with her parents. The show aims to teach children a lot of important lessons, in the first place to develop literacy. Then, there are the human aspects of the show, which aims to teach children to respect elders and one another, as well as take care of nature and live in the best way possible without causing anyone harm. Of course, these lessons are being thought through various adventures that Molly, together with her family and friends are having, one more interesting than the other. Of course, adventure games are also going to be the primary driving force of this category, especially now at first, but we are positive that in time there are going to be more different and interesting games here, resulting in a diverse page with games for everyone to find and enjoy! Explore with Molly is the name of the first game this category has had, and we recommend you start off with it, after which we're sure you will get a great taste for this page and want to continue with even more, which we recommend! Now that we've told you everything we wanted you to know about this page, we're sure that all children that have read this will start playing Molly of Denali Games friv right away, and we are also positive that none of them is going to regret this decision in the least. Of course, the number of games on this page is limited, so we recommend that when you're done with them, you visit the categories page of our website, where more awesome categories with your favorite characters from all over the world await you. Also, why keep these games and our amazing website to yourself? Invite as many friends over as possible, since it will make your meetings even greater if you discuss the great games you have all played on our website, day by day!