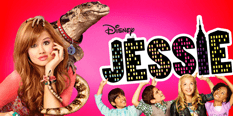 Jessie Games
💡 Play similar online games!
🤔 What are Jessie Games?
Playing Jessie Games on our website is going to be one of the best experiences that you will be able to have on our website, so we invite you all to give these games a chance right now, and let the fun begin! When you are done with them, also visit the Disney Channel Games category, where even more games similar to Jessie Games will be found, and you will like them very much!
📂 Related Categories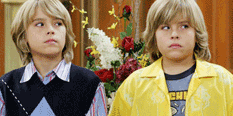 Zack and Cody
Jessie Games
One of the most recent category of games that we have created for all of you on our website, and on the page of which you are finding yourself on right now is the category of Jessie Games, which is another really awesome category of Disney Channel Games we have added, in our pursuit of offering you all the categories based on shows from this channel, since we know that it is one of the most popular networks for children not only in the States, but all over the world actually. That means that their shows air all over the place, meaning that children are searching for Jessie Games on the internet from all sorts of places. We are very happy that we can now offer them all one single place to find and play them all, guaranteeing an amazing time, not only with this category, actually, but with all of them on our website. If Disney started out as an animation studio, since the creation of their Disney Channel network, they have become more interested in creating live-action content, which they always make really great, with shows one more interesting and unique than the other one. These shows help their stars become known all over the world, and become more and more popular. Many of them usually then move on to do films and other television shows, or even become singers, since singing is a really important aspect of many of these shows. Jesse is a live-action sitcom from Disney Channel that has aired from 2011 to 2015, and in it's four years of running it has become really popular, something we can attribute to the star power of Debbie Ryan, who was already know from other Disney Channel proprieties. Considering that the show even got a spin-off in 2016, in the form of Bunk'D, for which we also have a category of games on our website, we can only assume that these characters remain as popular as ever, even if the show ended, meaning there is still a lot of interesting in playing online Jessie Games. Well, we are making sure that all those interested in finding and playing these Jessie Games will be able to do it, in one place, and for free, on GamesZap.com, the website with online games where fun just never stops. For all those of you who haven't caught Jessie on tv while in it's original run, or just don't know the show very well, we are going to give you a helping hand by offering you information about it's plot and characters, to hopefully get you to check out our Jessie Games, since we know just how fun to play they can be, and we want you to be able to have such an experience. Jessie Prescott is the main character of the show, who is a young girl who decides to rebel against her strict father and pursue her big dreams, so she moves from her small town in Texas, to go to New York. It is there that she lands a job as a nanny to a really rich family, living in one of the most expensive neighbourhoods in the city. The parents, Morgan and Christina, have four different and interesting children, Emma Ross, Luke Ross, Ravi Ross, and Zuri Ross, and a pet lizard, so you can imagine life in this household is never boring. Jessie needs to learn to live this new life, have new experiences, learn new things, and get out of her confort zone, as she also learns to rely on the love and support of the children that she takes care of. As you can see, the show has a really interesting premise, and if you keep reading this description, you will learn about the Jessie Games you are able to find and play on our website, right on this page, so you will see just how much more fun you can have. You will play games where you have to run, games where you plan parties, music games, hidden objects games, flying games, makeover games, adventure games, puzzle games, and many other formats, so we are sure that you will never get bored while playing these games. Now that we have told you everything that we could about the show, about it's characters, and the different games featuring them that you will be able to play, we are sure that most of you are interested in giving our Jessie Games a chance, so we invite you to do so right now. If you aren't sure yet, we encourage you even more, since we know that when you will play the games, you will instantly like them, and have an awesome time. We wish you all good luck in playing them, and hope that you will have an amazing time!